When you have a plumbing disaster, we understand that you don't just want to go with the first Seattle plumbers you find online or in the good ol' fashioned phonebook. You want to make sure your home is in the hands of professionals who are attentive, experienced, and reliable.
The fact of the matter is that there are many plumbing companies in Seattle, and trying to find the right one can be a little overwhelming. We're here to make this process easier for you! Price Busters Plumbing rises above other plumbers because we provide comprehensive services, we treat our customers well, and our rates are reasonable!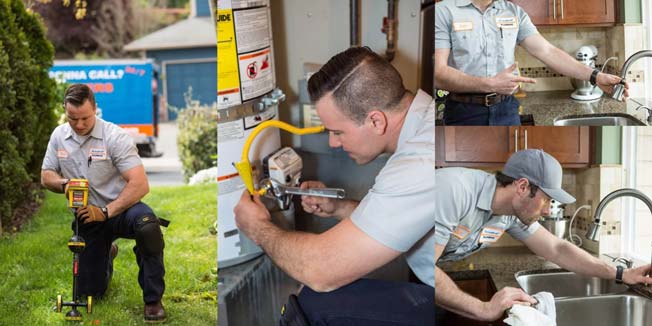 It probably goes without saying that a lot can go wrong when it comes to plumbing systems. When you call a plumbing contractor in Seattle, you want to know that they'll be able to quickly solve your problem. Nothing is more irritating than a plumber telling you that your situation is too difficult and that you need to find someone else. In the worst situation, the wasted time could mean the complete loss of a critical plumbing system
Price Busters' Seattle plumbers are expertly trained in the full gamut of plumbing services. This includes handling full-blown emergencies as well as preventative measures. Simply put, we can be your one-stop shop. Here is just some of the work we do:
Whole house repairs
Bathroom remodels and installations
Drain clearage and line breakage services
Leaky pipe fixes
Water heater installation and repair
Garbage disposal installation and repair
Waterline and sewer line installation repairs
Sump pump services
Camera inspection and line locating
Not to mention, ALL of our parts and labor come with a one-year warranty. We want you to feel confident and that you put your home in the right hands!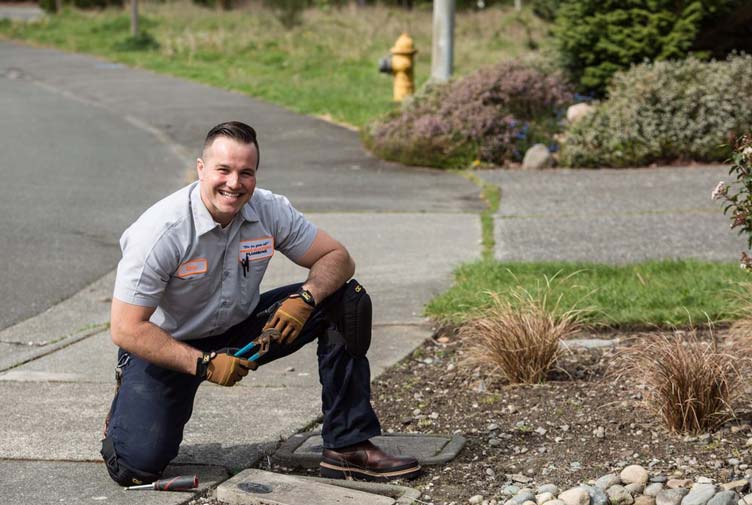 In order to be one of the top plumbing companies in Seattle, you have to strike a balance between expertise and customer service. Having one without the other just isn't acceptable. We go above and beyond to make you feel that you are our number one priority. Our professionals are punctual and available every day of the week. But, you don't have to take our word for it. Yelpers agree:
"The plumber arrived on time, was nice, and went to the extra effort to diagnose the problem including checking with neighbors for leaks (unlike the previous plumber I had used)." — Terrence G.
"Great company! Owners are very friendly and know what they are doing! Every interaction with them has been positive. Knowledgeable, professional and nice! Hard to find nice plumbers these days. Highly recommend!" — Trevor C.
"Overall, the service costs were reasonably priced and I would use them if I ever have any plumbing issues (hopefully not anytime soon)." — Christopher C.
3. Our Amazing Prices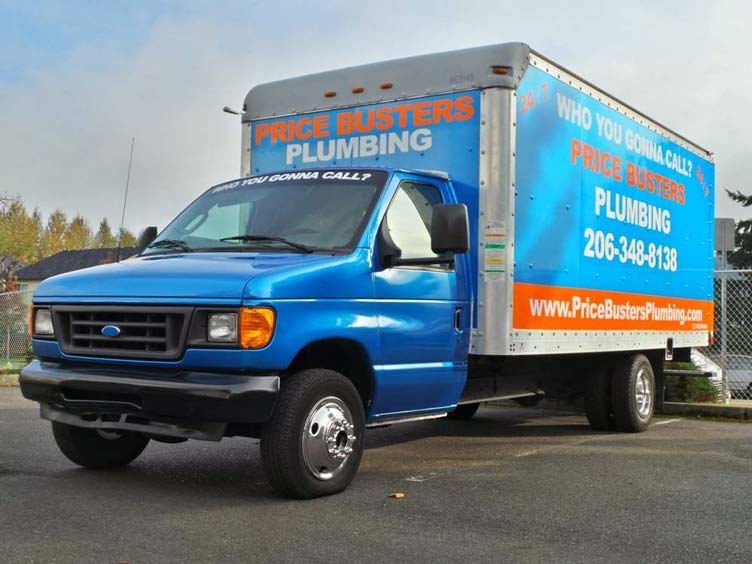 Well, since Christopher brought it up, we'll elaborate on the affordability of our Seattle plumbers. Being the nicest and smartest guys in the room doesn't matter if we're crazy expensive. Plus, we have to live up to our name!
Overall, Price Busters rates are extremely competitive. However, we don't just stop there. We also offer several website specials:
$50 off any plumbing repair with promo code SAVE$50
5% off senior discount for any plumbing repair with promo code SAVE5%
5% off veteran discount for any plumbing repair with promo code VETERAN
As you can see, we stand out from other plumbing companies in Seattle. The work we do in homes, condos, and apartments is second to none. Moreover, we have access to the foremost brands in the industry. Some might even say we're whole plumbing package!
If you're on the hunt for friendly, dependable, and knowledgeable Seattle Plumbers, connect with Price Busters Plumbing!
Why Work With the Price Buster Plumbing Team
100% Satisfaction Guarantee
We offer the best warranties in the industry & guarantee you'll be satisfied with our work. We stand by this guarantee because we know we are the best.
100% Satisfaction Guarantee
We offer the best warranties in the industry & guarantee you'll be satisfied with our work. We stand by this guarantee because we know we are the best.
Safety & Peace Of Mind
We exclusively use factory-certified installers for every service call, and all workers must submit to a thorough background check before they are allowed to join the team.
Quick Inspection & Assessment
Our video investigation of your pipeline or slab leak can quickly identify the problem, so you can take action.
Contact Our Experts Today!
Price Busters Plumbing technicians are familiar with a variety of product brands frequently used in homes, condos, and apartment buildings throughout Seattle. If you need plumbing assistance, you have a question about our plumbing services, or you need help with specific installation, contact us today.