Winter is coming. While you most likely won't have to deal with dragons and White Walkers where you are, there is another monster you should look out for — an unprotected pipe in cold temperatures. It's time to think about preventing frozen pipes!
As trusted Seattle plumbers, we at Price Busters Plumbing & Sewer see the struggle often. A homeowner pays no mind to pipes until there is a big problem. Even though the Emerald City is certainly no tundra, the temperatures can get down to levels that increase the chance of a frozen pipe. Fortunately, preparing your home for the danger of frozen pipes is not that difficult. Let's take a look.
The Process of Prevention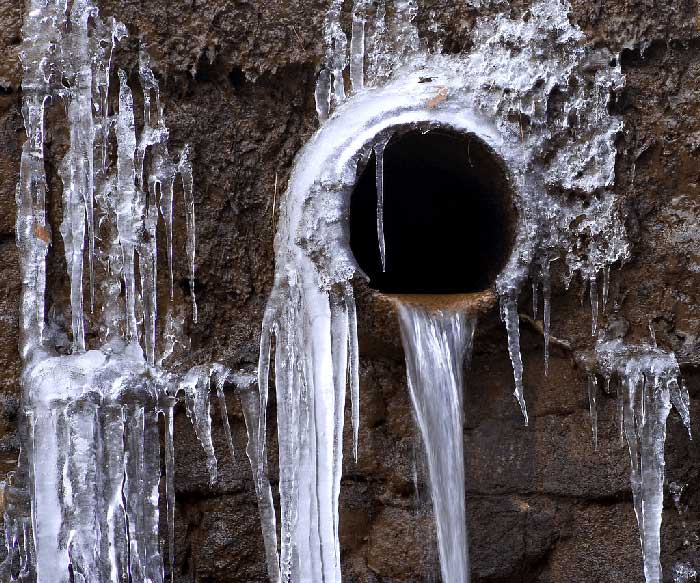 You know what they say: Prevention is the key to success. In this case, "success" is the functionality of your beautiful abode. A frozen pipe can lead to a disastrous situation. When temperatures start to drop, water starts to freeze, expand, and cause pressure buildup in a pipe. This can result in expensive and sometimes irreparable damage to a home. You can see why preventing frozen pipes is so crucial.
1. Add Insulation to Exposed Areas
Areas like garages, crawl spaces, basements, and the inside of cabinets aren't typically well insulated. Additionally, pipes that run along exterior walls experience more exposure to the elements. Try applying additional insulation to the pipes in these areas (i.e. heat tape or pipe sleeves).
2. Keep Your Home Temperature Consistent
A good way to keep the home above 50 degrees (preferable for prevention) at all times is to leave the heat on even when you're not home. We know — it's hard not to think about the utility bill in this situation; however, just remember that a burst pipe is much worse!
3. Deal With Your Doors
This is probably the easiest step in preventing frozen pipes! Simply keep your bedroom, bathroom, and cabinet doors open to allow the heat from your home to effectively warm the areas. Furthermore, try to keep your garage door closed, so cold doesn't seep in and reach the pipes there.
4. Drain Water and Close Valves
Close the inside valves that supply water to outdoor hoses and bibbs. Remove hoses, open spigots, and drain any remaining water.
5. Let Water Drip From Your Faucet
On a particularly cold day or night, it's a good idea to let the water trickle from faucets. This will help alleviate pressure in the pipes.
When Preventing Frozen Pipes Fails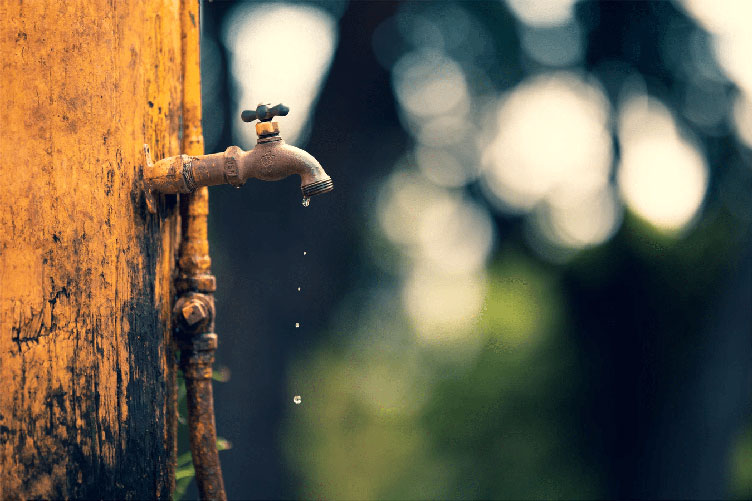 Okay, so as it goes with everything and anything in this crazy world of ours, some situations are just unavoidable. If you are plagued with a frozen pipe, you may notice that your sink isn't running or the water is down to a trickle. You may also find frost buildup on a waterline or exposed pipe. This is when it's time to spring into action with some crucial steps.
1. Turn the Water Off
No surprise here, right?
2. Thaw the Pipe
There are several strategies here after you locate the frozen area of the pipe:
Wrap the pipe in heat tape
Use heated water to warm the area
Wrap the pipe in towels soaked in hot water
Use a hairdryer, space heater, or heat lamp to warm the area (DO NOT use a torch or fire source)
3. Check on Other Pipes
Unfortunately, one frozen pipe can beget another. Examine other pipes in your home to make sure there are no other frozen spots.
4. Call for Help
Don't feel bad if you get here — preventing frozen pipes is not always 100% infallible. If the problem gets out of your hands and damage is imminent, call a plumbing professional to come in and help!
At Price Busters, we are highly experienced in dealing with a wide range of plumbing jobs, whether it involves simple maintenance or complicated technical work. Our bedrock philosophy involves being knowledgeable, punctual, affordable, and dedicated to customer care. We're not only available 24/7, but also we serve a large territory in the Puget Sound and Greater Seattle Area. We believe you deserve the best service at the best rates!
From helping you with preventing frozen pipes all the way up to completely remodeling your bathroom, Price Busters can do it all and do it well! Get in touch with Seattle plumbers you know you can depend on!
Why Work With the Price Buster Plumbing Team
100% Satisfaction Guarantee
We offer the best warranties in the industry & guarantee you'll be satisfied with our work. We stand by this guarantee because we know we are the best.
100% Satisfaction Guarantee
We offer the best warranties in the industry & guarantee you'll be satisfied with our work. We stand by this guarantee because we know we are the best.
Safety & Peace Of Mind
We exclusively use factory-certified installers for every service call, and all workers must submit to a thorough background check before they are allowed to join the team.
Quick Inspection & Assessment
Our video investigation of your pipeline or slab leak can quickly identify the problem, so you can take action.
Contact Our Experts Today!
Price Busters Plumbing & Sewer technicians are familiar with a variety of product brands frequently used in homes, condos, and apartment buildings throughout Seattle. If you need plumbing assistance, you have a question about our plumbing services, or you need help with specific installation, contact us today.