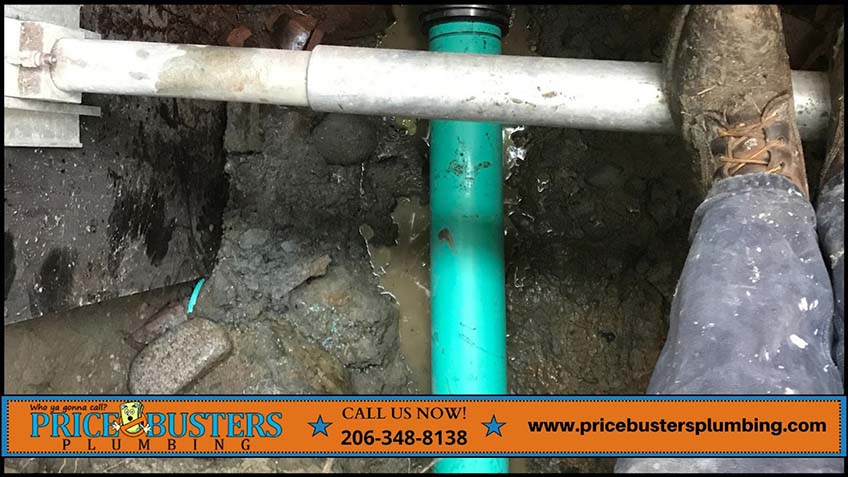 Trenchless services are a revolutionary way of repairing or replacing underground pipes. With specialized equipment that eliminates the need for traditional digging, trenchless methods are becoming increasingly popular for residential, commercial, and municipal applications.
Read on as Price Busters Plumbing & Sewer expounds on the key features of trenchless services that set it apart from traditional pipe repair.
Cost Savings
Trenchless services are often more cost-effective than traditional excavation methods. This is because there is no need to dig up the area, meaning less labor and materials are required. As a result, trenchless sewer repair in Seattle, WA, for example, can often be completed in one day or less, saving customers time and money.
Minimal Disruption
It is frustrating to still think about restoring the yard or driveway after a pipe repair or replacement job. With trenchless services, there is no need to do that. Trenchless pipe repair allows the contractor to rehabilitate pipes without disturbing the surface area, so no additional cleanup is needed.
Quicker Installation
Replacing pipes can take days or even weeks if done traditionally, what with the extensive excavation it entails. With trenchless pipe replacement, however, installation is done in a fraction of the time. In most cases, the job is completed in a single day.
Increased Durability
Trenchless pipe lining reinforces the existing pipe system, making it stronger and longer-lasting. This means that your pipes will be better equipped to handle the wear and tear of everyday life, and you'll have fewer issues in the future.
Sustainability
The most significant advantage of trenchless technology is that it is environmentally friendly. Less excavation means no need for heavy machinery or excessive fuel consumption, making this a great way to reduce your carbon footprint.
Versatility
Trenchless sewer replacement works for all types and sizes of pipes, including those made from PVC, clay, and cast iron. Trenchless services offer a quick and reliable solution, whether you're dealing with a collapsed or broken pipe or need to replace an aging sewer line.
If you're considering trenchless services for your next pipe repair or replacement project, choose to work with the certified technicians at Price Busters Plumbing & Sewer. We'll provide a sewer camera inspection to get to the root of your plumbing issue before recommending the best trenchless solution. Contact us today to learn more.
Why Work With the Price Buster Plumbing Team
100% Satisfaction Guarantee
We offer the best warranties in the industry & guarantee you'll be satisfied with our work. We stand by this guarantee because we know we are the best.
100% Satisfaction Guarantee
We offer the best warranties in the industry & guarantee you'll be satisfied with our work. We stand by this guarantee because we know we are the best.
Safety & Peace Of Mind
We exclusively use factory-certified installers for every service call, and all workers must submit to a thorough background check before they are allowed to join the team.
Quick Inspection & Assessment
Our video investigation of your pipeline or slab leak can quickly identify the problem, so you can take action.
Contact Our Experts Today!
Price Busters Plumbing & Sewer technicians are familiar with a variety of product brands frequently used in homes, condos, and apartment buildings throughout Seattle. If you need plumbing assistance, you have a question about our plumbing services, or you need help with specific installation, contact us today.